Expand Your Communication Style 
 2 3/4″  x  2 3/4″ ,  Box  of 7 assorted cards,  blank inside.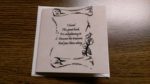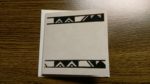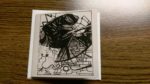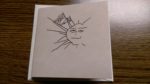 A package of 7 miniature, parchment-look note cards & envelopes, blank inside ,one intended to be used when giving a book.  Notable Expressions fit everywhere, in a pocket, cell phone case, wallet etc.   Place your mini note card inside a larger envelope for mailing purposes, helps create more drama and surprise. Comes with a list of general expressions to choose from or create your own short notes and greetings using the KISS Method……….Keep It Short and Simple (or Sweet).  Use for many purposes, they make great, cozy love notes as well. 
Size:  2 3/4 x 2 3/4 inches.
  $15.00 per box